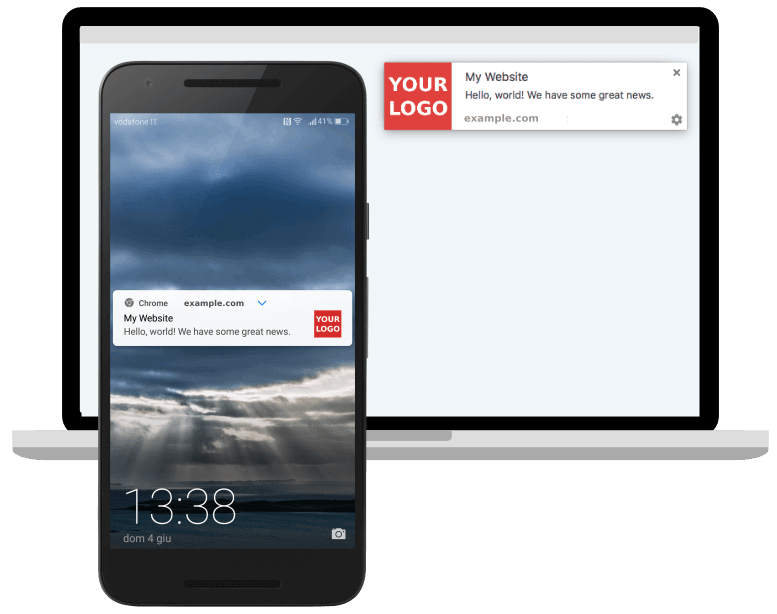 About Web Push Notifications
Websites and web apps can send push notifications.
Try a notification ›
Web Technology
We rely on browser features: Pushpad uses the W3C Push API and related standards for sending the notifications.
Off-Site Push Notifications
Web push notifications are delivered instantly, even when the users are not on your website.
Desktop & Mobile Browser Support
Pushpad works with all browsers (desktop & mobile) that support web push notifications.